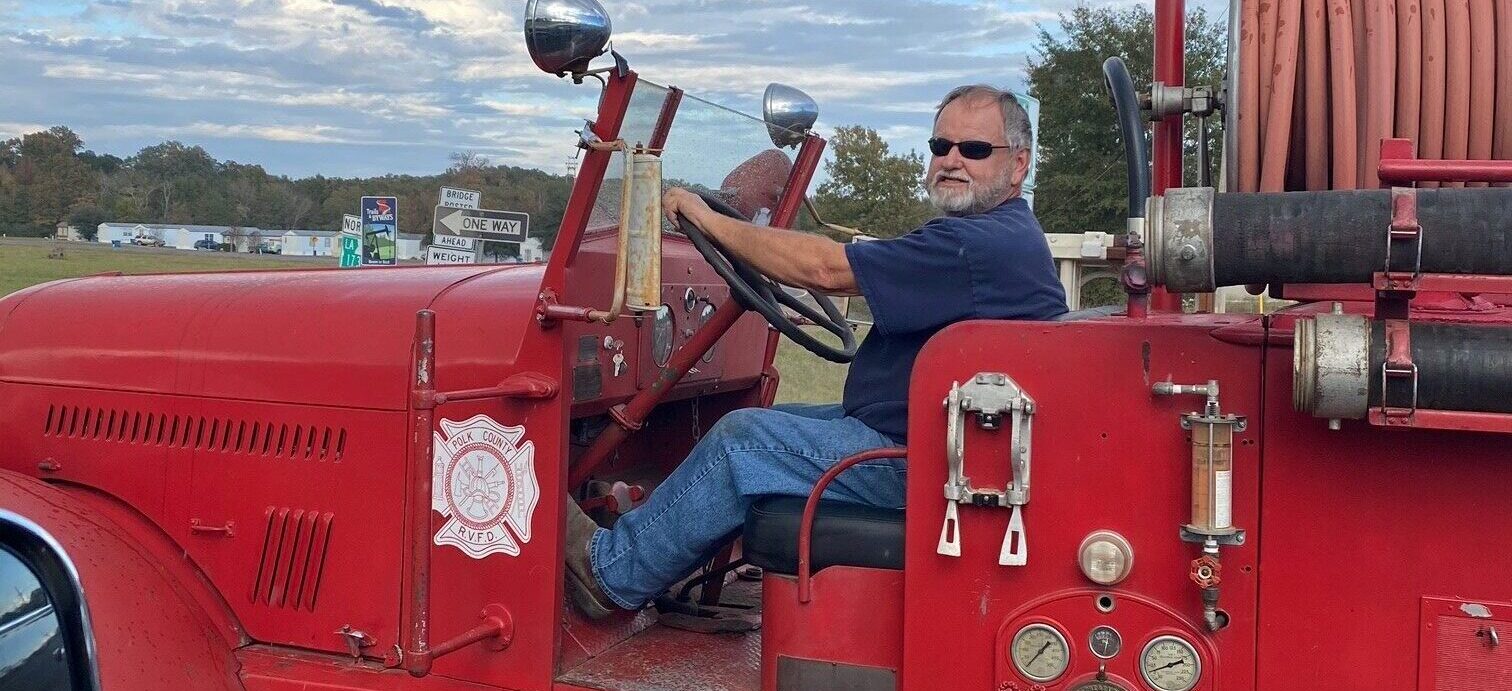 Our Vision Begins …
The Dodge's
My name is Lou Ann Dodge. I was born and raised in North Louisiana, about thirty miles north of Shreveport/Bossier. My husband Tim and I raised our children in a small neighborhood not more than two or three miles from where I was born. Growing up in rural America has always been like an honor badge for me. I love the smalltown life. I love knowing who my neighbors are. I love going to church with family and friends alike. Helping people has always been a way of life for us. I think God calls it a servant's heart.
The Vision Begins
When I saw the old fire station in our hometown was for sale to the highest bidder, I knew I needed that building. I couldn't let someone else buy it just to tear it down. I had too many memories from my childhood with that old building in the background. As it turns out, we did win the bid and then a ferris wheel of events began unfolding in the middle of a pandemic.
The year 2020, with the unrest in our country, and our little town hit with, what I call, a triple whammy … non-stop rain, COVID19, falling oil prices … had been bothering me for some time. What could I do to make a difference and make it in a big way? That is how our vision started.
I want to honor my God and encourage people by reminding them what is really important in life, while paying tribute to the sacrifice of the firefighters who volunteered all those years, and I wanted to do it to be BIG! A mural covering the whole north wall was BIG and I had a whole north wall of a firestation.
Tim and I didn't know where to begin finding a mural artist, so I turned to Facebook and that is how I found Chris Opp, the Artistic Shark. I sent him an email , just hoping for information and pricing. You see, pricing was important, as my husband had just started a new business and COVID19 had shut it down completely. I bet Chris thought…what is the deal with this woman and her obsession to pay me. We live by the principles in the Bible that "a workman is worthy of his wages" and I had to be able to pay him. Chris took my theme and came up with exactly what I wanted to say.

Those principles are what life is really all about. To be honest that was about as far as my plan went. Oh! I was thinking maybe one day when Tim and I retire, we would have a little store front or BBQ joint in the building. But providence has a way of stepping in!
The Vision grows …
While looking for some history on the build date of the building, I came across the most amazing find – a 1937 Le France Fire Engine – the very engine that made its home in my fire station. In fact, the first ever fire engine to make its home there. And the best news yet, it was still in Vivian. It had never left. Well now, that did change things a bit. My firestation needed to house its first born and it needed to be on display for everyone to enjoy. I set my sights on getting the truck back home and restoring it. You see, the town of Vivian donated the truck to Fire District 8 back in 2002 and they had put it in the auxiliary station on Hosston Road. Our vision, with a lot of faith, was to bring it home.
And grows …
The Fire Station, the Mural, and the Fire Truck birthed another vision – the empty north lots – the Vivian Motor Company lots. The Butler family owned the lots since November 1, 1949. Wouldn't that just be perfect, to create a downtown walking history park? Vivian history and more – especially a motor company park. The Butler family wanted to see our plans, because they were interested in helping to make it happen. Wow! Now we have a mini museum and a downtown park. What else? I know, but it's my vision so I get to dream big. Right!
Redbud Square, in 1928 lot 53, was the very land we are looking at. The Redbud Association owns one building. The Town of Vivian owns the DMV building. The Dodges (that's us) own the fire station and the Butlers own the Vivian Motor Company lots. We could join forces and create a downtown area complete with a restaurant, park, mini museum, two parking lots, two large murals, dog park, sculptural art for kids to play on, a lighted walking path and a downtown square for community events.
Where do we go from here …
Our Vision is to make Vivian a destination for day-trippers, a stop for car shows and motorcycle runs, a place where families would come to have a good meal and spend time walking, sitting and looking at art this beautiful little town has commissioned and remember the happier, simpler days gone by.